Leasing options now available!
Affectionately known as the "Mini," the tiny Modulus Mx1 allows you to extend Modulus' media management power to any room in the house — and beyond! Only 1.6" thick, the Mx1 fits easily behind a wall-mounted TV, on a countertop or mantle, or even a bookshelf. Supporting both ethernet and fast 802.11ac WiFi, the Mx1 works in connection to the M1, giving you access to your entire recorded library of movies and TV, streaming programs and more. The Mx1 delivers the identical user experience of the M2, complete with all menus, appearance, and functions, including the same amazing "Ultimate Remote" as the M2.
Product Specifications: View or download here
View full details
Shipping & Returns

Modulus offers an 18 month warranty on all products, plus a 30-day refund policy, consistent with industry standards and best practices.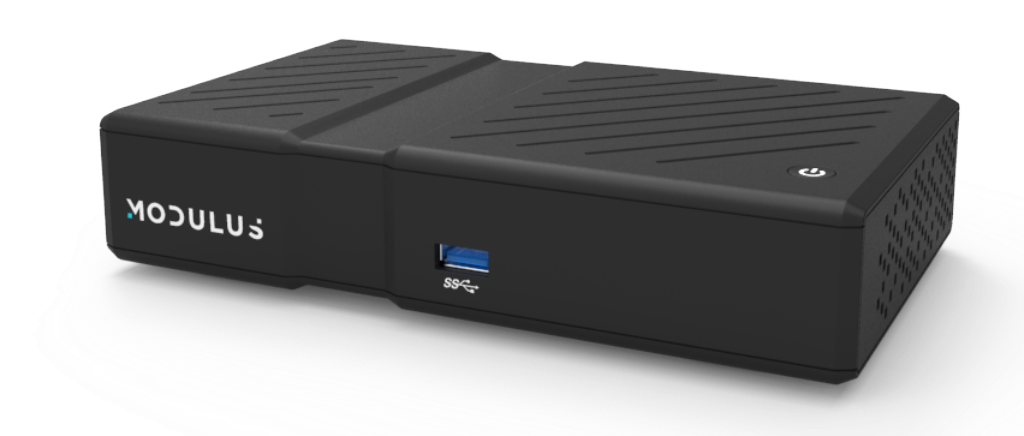 Modulus M2 Integrated Media Server
Premium DVRThrow out that useless cable box (an...

Starting at

From $3,200.00

Starting at

Sale price

From $3,200.00

Unit price

per

Shop now

High-Performance UHD 4K Movie Server with an En...

Starting at

From $8,900.00

Starting at

Sale price

From $8,900.00

Unit price

per

Shop now